Jane's Biography
Former award winning radio journalist, poet and teacher, Jane Rosenthal lived for over a decade on a horse and cattle ranch in the Sierra mountains of California about 3500 feet above the Central Valley where her novel Del Rio is set and where she finally fulfilled her dream of being a western cowgirl.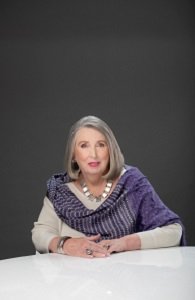 Now having relocated to Santa Fe, New Mexico, she lives in an area called in the native Tewa language 'where the heart water meets the canyon'. From there she can be found exploring the many cultural offerings her state is famous for — Ghost Ranch, the Taos Pueblo, the Santuario at Chimayo, the ancestral cliff dwellings of Bandelier, or just relaxing in the hot springs of Ojo Caliente where the early conquistadors were said to have taken the waters.
She loves wandering around the beautiful Santa fe Plaza and discovering stunning examples of Native American art in the many old shops that surround it. On Friday nights, she takes the gallery walk up Canyon Road and is always inspired by the exciting artists' exhibits. She and her husband often end up at their favorite place, the historic watering hole, El Farol.
Come winter she heads to Old Mexico and to the many pueblos magicos like Oaxaca, San Cristobal, Patzcuaro and San Miguel de Allende where she attends the San Miguel Literary Festival held annually in that city. She always stops off in Mexico City to visit friends and soak up the culture of exciting and vibrant CDMX where her first novel Palace of the Blue Butterfly takes place.
Most of the time, though, you'll find her in her office with its many windows overlooking the Georgia O'Keeffe landscape around her and writing those novels that have been kicking around in her head all these many years.