Chiapas in Another Lifetime
If reincarnation really exists, I wonder if I can be reborn in the past instead of the future? If so, I choose to be reborn in Mexico somewhere between the years 1920 to 1940.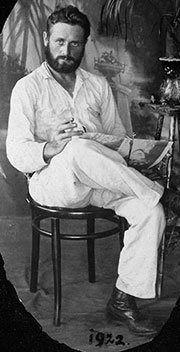 Mexico City during that period was one of the most artistically vibrant, exciting places in the world, drawing artists and romantics from all over the globe — Tina Modotti and Edward Weston from Italy and California among many, as well as a swashbuckling, Danish adventurer named Frans Blom, who wandered into the jungles of Chiapas back in 1919.
When Blom arrived in the Land of the Maya, it must have seemed like another planet, unbelievably exotic, like nothing anyone had ever imagined. I would love to have been there.
The remote mountains and jungles of Chiapas were certainly a place his Danish creditors and jilted lovers would never travel to track him down. At least that's one of the reasons given for why, at the age of twenty-five, the eldest son of a wealthy Danish family bought a one-way ticket to America and ended up in the jungles of Mexico, working as an explorer for an oil company.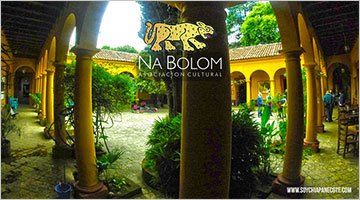 In 1924, Blum discovered the Mayan temple of Uaxcatun. It was this discovery that began research into Mayan architecture.
However, he never gave up his wild ways even after he secured a position at Tulane. There he married and divorced a millionaire heiress, and was finally let go from the University for his drinking and carousing.
That behind him, he got on the next steamer out of New Orleans and landed once again in the Yucatan, where he met his second wife Gertrude Duby, a refugee from Nazi Europe.
Together they built a house in the highland Mayan city of San Cristobal, called Na Balom — House of the Jaguar, which is exactly where I was planning to be on January 2021 in the before-times, pre-COVID.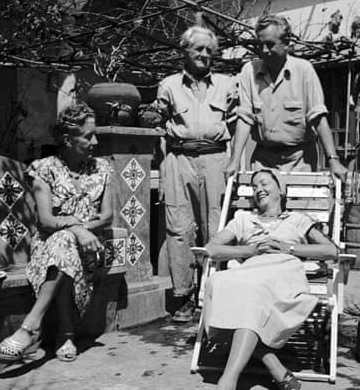 I hope I don't have to wait until I'm reincarnated to get back!
Together, the Bloms spent the rest of their lives researching and preserving the culture of the Lacandon Indians, a lowland Maya tribe never conquered by the Spanish.
Back in the eighties when I was in San Cristobal and hanging out in the courtyard of Na Balom, the several Lacandones who lived there off and on wandered around in their white tunics, giving off an aura of peace and calm. I still remember the intense sun, the bright green palms, the squawks of parrots and those other-worldly Lacandones, speaking Maya and beaming beatifically at the strange American kids. It was like a dream.
I love this picture taken sometime in the forties or fifties of the Bloms enjoying that same courtyard.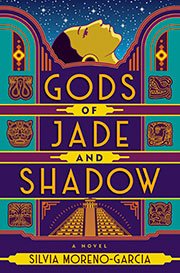 Na Balom is now a research center for Lacandon culture and a tree and plant nursery for endangered flora of the region. I believe there is a café, as well.
And speaking of the twenties in Mexico, I read a great fantasy book this summer set in the Yucatan during the Jazz age called Gods of Jade and Shadow. When Casiopea Tun, opens a chest in her grandfather's house, like a Mexican Jazz age Pandora, out comes the Mayan God of Death who needs her help to return to his rightful place on the throne of the underworld.
A real adventure story and great fun.